Your Growth Adds Value
The consulting partners have been identified based on their abilities in using their creativity to impact a diverse and inclusive community among the world. They are available to offer a platform of uniquely tailored services, ranging from hands-on labs, coaching sessions, motivational speaking, conference based presentations, and more! Special pricing for non-profit conference organizers.
The Creativity-Innovation-Empowerment Consulting Partners: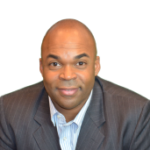 Dr. David L. Mount
Dr. David L. Mount is the President and CEO for the Mind Body Institute Beyond. Dr. Mount is a mind-body personalization creativity innovator champing mental health promotion asset mapping and empowerment. His resume includes being a TEDx speaker, a NIH Designated Health Disparities Scholar, a NC 40 leaders under age 40 award recipient, a Dr. Martin Luther King, Jr. "Building the Dream" nominee, and a boundless personalization performance based coach. His self-empowerment investment activities range from social justice advocate, lecturer, writer, community organizer, team-builder, professional speaker, and clinical psychologist with specialties in primary care psychology, medical neuropsychology, and medical rehabilitation psychology. He owns and operates a full scale multimedia production studio, has written several dozen peer-reviewed scientific papers, contributed to high profile book chapters, promoted numerous student enhance endeavors, and written a book entitled: Waking Up in College. Dr. Mount is a sought-after speaker for national meetings and is a winner of mentoring, teaching, and service awards in the states of Alabama, Georgia, Missouri, and North Carolina. He was an undergraduate student at Alabama State University where he received his B.S. in Psychology and Minor in Sociology in 1994. From there he continued his education at Argosy University where he received his M.A. in clinical Psychology and later accomplished his doctoral studies in Clinical Psychology in 2001. From 2001 to 2003 Dr. Mount pursued his residency (Clinical Neuropsychology, NeuroRehabilitation Psychology) at the University of Missouri. In 2005 he started a faculty appointment at Wake Forest University School of Medicine and was one of the first faculty member recruited into the Maya Angelou Center. He holds several certificates including Substance Abuse Professional, North Carolina State Board of Examiners of Practicing Psychologists, Board Certified Health Service Provider in Psychology, American Board of Disability Analysts- Disability Analysts & fellow, National Academy of Neuropsychology- Affiliate level status, Behavioral Medicine (University of Pittsburgh), Chronic Disease: A focus on health behavior (University of Pittsburgh), and Neuroimaging (University of Pittsburgh & Carnegie Mellon). He has held postdoctoral and faculty positions at several institutions. Dr. Mount has lived in Florida, Alabama, Georgia, Missouri, Illinois and North Carolina.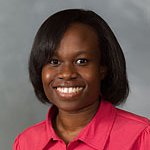 Dr. Cheryl Burrell
Dr. Cheryl Burrell is the Coordinator of the Science Skills Laboratory Center (SSLC) at Forsyth Technical Community College. The SSLC is a multidisciplinary Science Laboratory facility funded by the TAACCCT Grant. Dr. Burrell oversees the running of this facility, whose main purpose is to aid non-traditional students in fulfilling the laboratory requirement for their science courses in a flexible environment. In addition to managing the SSLC, Dr. Burrell has also managed clinical and research laboratories. As part of her role as SSLC Coordinator Dr. Burrell has participated in the development of innovative tools to enhance student learning including creating mini-videos for lectures and laboratory procedures. Her experience includes teaching science courses such as Genetics and Molecular Biology along with other introductory and advanced Biology courses at the college level. She has delivered various oral science presentations and has presented her research work at various local and international scientific meetings and also at various academic institutions. Dr. Burrell has also been a reviewer of two scientific books/proposals namely "Principles of Life" by DM Hillis et al and "Modern Genetics: A Problem-Based Learning Approach". Dr. Burrell pursued her undergraduate degree in Medical Technology at Northern Caribbean University, Jamaica. She also holds a Doctor of Philosophy Degree in Microbiology and Molecular Genetics from Loma Linda University. After receiving her doctoral degree, she completed a research Postdoctoral Fellowship at Loma Linda University and a Teaching Postdoctoral Fellowship at Wake Forest University. As part of her academic training, she has received certifications in Medical Technology, Radiation Protection along with a Certificate of Training at the NASA Space Radiation Summer School in 2004. She has also received honors and awards for her doctoral and postdoctoral research. Her interests include discovering more efficient ways to enhance teaching and learning in an academic setting. As a result of this, Dr. Burrell has attended numerous educational workshops and is equipped with innovative ideas related to educating today's student. Dr. Burrell is particularly interested in discovering interesting and fun ways of introducing children, particularly minorities, to science and how the process of science works. She has worked with preschoolers and is currently developing new methods of exposing them to science. Over the years Dr. Burrell's community involvement include working with children, the elderly and the homeless in California and in Winston-Salem, North Carolina, where she currently resides.
Dr. Shelton Charles
Dr. Shelton Charles is currently an Instructor in the Life Sciences Department at Forsyth Technical Community College. He teaches general biology, anatomy and physiology and pathophysiology. He has also taught respiratory physiology and pharmacology to the doctoral students, in the physical therapy program at Winston-Salem State University. He is always seeking to improve himself hence he is continuously attending professional development seminar. He has delivered various oral science presentations and has presented his research work at various scientific meetings and also at various academic institutions. Dr. Charles has been a reviewer of two scientific books/proposals namely "Principles of Life" by DM Hillis et al and "A Lab Manual for Anatomy and Physiology" by Blue Door. Dr. Charles pursued his undergraduate degree in Biology at Medgar Ever College in Brooklyn, New York. He also holds a Doctor of Philosophy Degree in Physiology from Loma Linda University. After receiving his doctoral degree, he completed a research Postdoctoral Fellowship at Loma Linda University and Wake Forest Baptist Health. One reason he accepted the Research Fellowship position at Wake Forest Baptist Health was to help mentor minorities wanting to enter fields in Math, Science and Technology. Before coming to North Carolina he volunteered as a panelist for a program entitled "Empowering Men in Mathematics Field Day" this program was hosted by San Bernardino Valley Community College-The purpose of this program was to encourage minority males to enter the fields of Mathematics and Science. Since arriving in North Carolina he has tutored a minority male to achieving a passing grade in Math. In the summer of 2011, working as a Research Fellow, he volunteered to mentor an undergraduate minority student from Spelman University. This program was hosted by the Wake Forest University Graduate School. Also, as an Instructor at FTCC, he had the opportunity of mentoring and advising many students. In addition, he has volunteered to give a presentation to the Minority Male Mentoring Program at Forsyth Technical Community College: "How to Read a Textbook". He indeed has a passion for helping to elevating minorities to reach their full potential, be it, academically or personally. It has been his lifelong goal to assist in increasing people's awareness of preventable health issues and how these issues can be reduced with knowledge gained from the scientific literature and lifestyle changes. He has done health presentations at Winston-Salem State University and at his church. Over the years Dr. Charles' community include Brooklyn, New York; Loma Linda, California where he has volunteered his time working with the homeless and Winston-Salem, North Carolina, where he currently resides and continues to volunteer his time.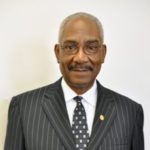 Dr. Thomas Coaxum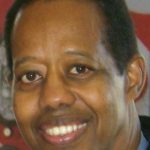 Michael D. Connor
Michael D. Connor has toured professionally with Broadway in Philadelphia and Chicago. He is a Professor of Theatre Arts, Professional Actor, Playwright and Director. In his theatre instruction at Livingstone College, he has integrated these disciplines to bring awareness to topics affecting the community the college serves. Mr. Connor feels strongly that people in the community and Livingstone College students appreciate being made aware of potential problems, so he's written plays about issues including domestic violence, homelessness, teenage pregnancy and diabetes. A Charlotte, N.C., native, Mr. Connor earned a Bachelor's Degree in Theatre and English from Shaw University and a Master's Degree in Theatre and Drama from Indiana University. He also studied Radio, TV and Motion Pictures at the University of North Carolina at Chapel Hill. Mr. Connor has worked on Broadway while studying playwriting at the Negro Ensemble Company, and he has worked in Hollywood and written a play about legendary screen actress Bette Davis, for whom he served as a personal assistant. He has taught and performed in Japan. Mr. Connor is a member of the Screen Actors Guild-American Federation of Television and Radio Artists and has appeared in "General Hospital", "The Color Purple", "Homeland" and "Hunger Games". He recently appeared in Pearl Cleage's show, Flyin' West, through the courtesy of Actors' Equity Association as well as performing his original one man show of seven historical Negro orators called, Reflections from the Past. Mr. Connor has lived in North Carolina, Indiana, New York, California and Hiroshima, Japan.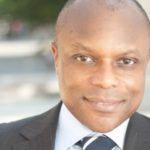 Lester Basilio Davis
Lester is a dynamic, results-oriented executive with hands-on and senior management expertise developing global healthcare marketing communications focused on both strategic plan development and tactical program execution. Lester is also a former journalist and marketing communications director for multi-national healthcare and pharmaceutical companies. For five years Lester was based in Basel, Switzerland as International Communications Manager at the global headquarters of pharmaceutical giant F. Hoffmann La-Roche. There he developed and coordinated advocacy, marketing communications, issues and crisis management and public relations programs across 126 offices worldwide to build corporate reputation, facilitate market access, and help global product teams to achieve their business goals. Lester also has extensive experience helping global healthcare associations and patient advocacy groups to advance their missions and increase their brand relevance in markets in the U.S. and outside of the U.S. Specialties Content Strategy & Marketing, Media & Presentation Skills Training, Crisis Management & Prevention, Social Media Strategy. Campaigns and programs to engage and motivate internal and external stakeholders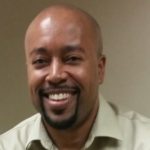 Roger Hyman, MS, LPC
Roger Hyman has over 17 years of experience in treating children, adolescents, teens, and adults. Roger received his undergraduate degree (BA-Mathematics) from University of North Carolina at Wilmington in 1996. Roger completed his graduate degree (MS-Counseling) from University of North Carolina at Greensboro in 1998. Roger is a registered fully Licensed Professional Counselor with North Carolina Board of Licensed Professional Counselors (#4239). Roger is in private practice with Triad Psychiatric and Counseling Center located in Greensboro, NC. Roger has worked in both the public and private sectors providing therapy with acute inpatient treatment, juvenile delinquency, psychoeducation, and school counseling. Treatment modalities specialized in include trauma focused cognitive behavioral Therapy (TF-CBT), dialectical behavior therapy (DBT), cognitive behavioral therapy (CBT), ADD, impulse control, anger management, marriage/family therapy, identity issues, and grief/loss.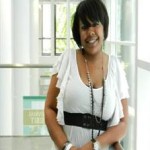 Kara Morrison
Kara Morrison is currently a graduate student at Virginia State University, receiving her M.S. in Clinical Health Psychology. She received her B.A. in Psychology from Winston-Salem State University and is a former Post-Baccalaureate Research Education (PREP) scholar at Wake Forest University School of Medicine. Ms. Morrison's educational background and academic achievements have awarded her a thorough foundation and understanding in research, clinical assessment, community engagement, and psychological/neurocognitive testing. Her future goals consist of pursuing her Ph.D. in Clinical Psychology and running a private practice focused on mental health wellness.

Mara I. Ramírez-Ruiz
Mara I. Ramírez-Ruiz is a graduate of the University of Puerto Rico at Mayaguez where she received a B.A. in Psychology. She is a Post-Baccalaureate Research and Education Program (PREP) scholar at Wake Forest University School of Medicine. As a post-baccalaureate, she was a Health Equity Ambassador at the Maya Angelou Center for Health Equity where she conducted research on the biopsychosocial effects of chronic diseases specifically, diabetes and hypertension. In regards to her primary care behavioral health integration, as a member of the Mind Body Institute Beyond, she has administered neuropsychological testing protocols ranging from neurocognitive functioning, intelligence testing, academic abilities testing, mental status examination testing, and personality assessment. Mara has taken a lead role in coordinating journal club meetings, in attending conferences, in assisting with writing critiques for high impact journals, and in providing support to undergraduate students working in our clinical research program. One of her main goals is to motivate young girls to achieve greater emotional resilience and emotional skills using mental health techniques. Upon completion of the PREP Program, Mara will begin pursuing her M.S. Clinical Psychology at Virginia State University with the goal of applying research-based findings in the psychological approaches to prevent and treat the lasting effects of medical conditions on neurocognitive health.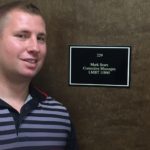 Mark Sears
My name is
Mark Sears
and I have been a licensed professional massage therapist #11860 since 2011. I am a graduate of the Living Arts Institute, one of the leading massage and body work schools in North Carolina. I am the CEO of Corrective Massages located in Winston-Salem, NC and my mission is to help others manage their physical well-being through physical fitness, nutrition, and achieving balance through massage therapy. I am a proponent of bodywork for relieving physical stress and I strongly believe in massage as a viable tool for enhancing overall health and wellness.
Awarded Massage Therapist of the year for Greensboro in 2013
Nominee for Massage Therapist of the year for NC
Managers Choice Award 2015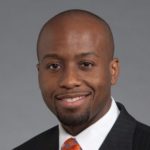 Charlie Shaw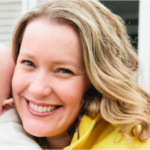 Tricia Sheehan
Tricia Sheehan is a certified health coach specializing in helping people to use essential oils for improved health and happiness as well as leading individuals and small groups through a 21-Day Sugar Detox program. Tricia's unique ability to create a compassionate and judgment-free zone allows people to truly open up to the possibilities of greater wellness for themselves and their families. She focused on helping people to be inspired and empowered to make better decisions for themselves and go on to teach their loved ones about how to do the same. Tricia attended the Institute of Integrative Nutrition and the Institute of Nutritional Leadership in 2015. She received additional training from the New Healers Master Program and is working to complete a certification in The Body Code and The Emotion Code. Tricia is a Certified 21-Day Sugar Detox Coach through Diane Sanfillipo and works an Ambassador for Dr. Josh Axe, a doctor of functional medicine and chiropractor. Prior to health coaching, Tricia earned an MBA from Penn State University and a BBA from James Madison University and spent 20 years working in the marketing field.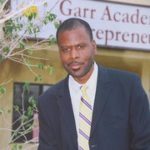 Byron L. Smith
Byron L. Smith is from Mobile, Alabama. After graduating from Murphy High School he enrolled at Alabama State University where he excelled in advanced and honors English and writing courses. Upon completing college he secured a position within a superior court judge's office. It was at this time that Byron became concern about youth and hip-hop. He has also taught at schools in California, Compton and Los Angeles. He teaches young people about the strong value of being an effective communicator both orally and written and advises them how the power of words can resolve and bring amicable closure to difficult issues. He also warns them that words have the power to corrupt and mislead. He advises youth to think critically, not to succumb to peer pressure, and not to adopt street sermons preached by rappers as a blueprint for living. Byron is also author of the books Prescription Music and Memo to the Hip-Hop Community: Our Women and Children Deserve Better. His op-eds have appeared in the Los Angeles Sentinel, the Hub City News, the Los Angeles Journal, the Montgomery Advertiser, and the Mobile Press-Register. He has also served as the Reporter for the Los Angeles Alumni Chapter of Kappa Alpha Psi Fraternity, Incorporated. He has been a keynote speaker at events on elementary, middle, and high school campuses, college campuses, youth lock-ins at churches, juvenile detention facilities, and recreation centers.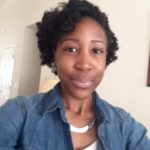 Janeece M. Summers
Janeece M. Summers was born and raised in Philadelphia, Pennsylvania. She graduated with a Bachelors of Science in Psychology from Elizabeth City State University in 2012 where she joined the illustrious Delta Theta Chapter of Alpha Kappa Alpha Sorority, Inc. in 2010. After graduating college, she spent her summer working as a Technology Instructor at To Our Children's Future with Health, Inc. Summer Camp in Philadelphia, Pennsylvania for inner city youth. Janeece is currently attending North Carolina Agricultural & Technical State University (NC A&T SU) as a graduate student majoring in Mental Health Counseling with a Concentration in Clinical and receiving a Certificate in Rehabilitation Counseling and Behavioral Addictions. While attending NC A&T SU, she has joined the American Counseling Association as well as the Alpha Tau Omega Chapter of Chi Sigma Iota International Counseling Honors Society. Since May 2016, Janeece has been assisting with Mental Health Disability Evaluations for Veterans with the Mind Body Institute Beyond team. Upon completion of her Master's degree, she will continue to pursue higher education in the field of Counseling Psychology.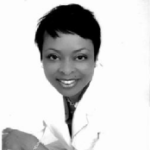 Kathy E. Townsend, MS
Kathy E. Townsend, MS is currently the Managing Partner and Co-Founder for 3C Worldwide Consulting Group, LLC. She and her daughter partnered to provide educational, career coaching and counseling services to international students from various countries. Kathy brings over 20 years of non-profit leadership in fundraising; board development and training; including a background in developing urban program models for youth and families focused on leadership and professional development. Her passion and commitment to excellence while servicing and partnering with the community is values-driven. She is a native of New Haven, Connecticut. She attended Morris College in Sumter, South Carolina, and later transferred to Southern Connecticut State University in New Haven, Connecticut where she completed a Bachelors of Arts degree in Sociology and Master's degree in Urban Development. In 2010 she was accepted as a doctoral candidate at the University of Phoenix in the Doctors of Management Organizational Leadership program. In 2001 Kathy's Y career began at the YMCA of Greater of Hartford as the Director of Urban Initiatives. There, she was responsible for spearheading their urban agenda by developing family and youth programs and establishing key partnerships within the city of Hartford including the start-up of the National YMCA Black Achievers Program. Shortly after, she was promoted to Vice President of Community Relations and provided the leadership for the association's International and Asset programs. Her ability to established key partnerships in the community assisted the association with launching a capital campaign to build an urban family branch in the north end neighborhood of Hartford. In 2011, Kathy rejoined the YMCA as the Executive Director at the Dorchester Y, with the YMCA of Greater Boston. Her three years there as a change agent was well documented for making substantial changes to an underperforming Urban Y. She exceeded the fundraising goal each year, and increased the membership units. In addition, Kathy's strong networking skills secured a major health and wellness partnership with a large community based medical institution to promote health equity programming within the Dorchester service area for youth, families and adults at the Dorchester Y. Prior to her second term with the Y she served as the Sr. Major Gift Officer for the Maya Angelou Center for Health Equity. This initiative was a partnership with Dr. Maya Angelou and Wake Forest University Medical Center. She was responsible for working closely with Dr. Maya Angelou, and the executive members of her National Advisory Board, (comprised of CEO, International/National Investors and Senior Level Executives). Her main role was to secure major gifts consisting of $50k and up to support this initiative; board development; leading the fund development strategy, and national special events. In addition, Kathy co-produced a documentary that featured Dr. Angelou, and key faculty to promote the center and Dr. Angelou's commitment to Healthy Equity. Previously, Kathy was accepted as a Minority Fellow in the State of Connecticut Technical College Program, to teach Introduction to Sociology at Housatonic Community College. She was later hired as a permanent adjunct to teach Introduction to Sociology, and developed an Introduction to Social Problems course. She is a member of Delta Sigma Theta Sorority, Inc. She resides in the greater Hartford area and is a proud mother of a beautiful daughter who currently resides in Xiamen, China pursuing a graduate degree in International Business.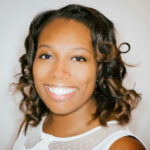 Candace Tucker
Candace Tucker
is the Operations Manager at Action Greensboro, a non-profit organization that focuses on continuing to strengthen Greenboro's economy and quality of life. She serves as an information resource and is responsible for overall office operations, database and Web site management, and assistance to Executive Director. While at Action Greensboro, Candace spoke during the
2014 State of Our Community Luncheon
to introduce
#soGSO
, an Instagram hashtag campaign in which she was a core team member. Previously, can served as the Global Marketing Assistant at the Center for Creative Leadership, working with the Communications Team, Events Group, and the Public Relations team. She formatted and distributed the weekly newsletter – What's Up, temporarily managed the Speakers Bureau, building new and existing relationships with clients and supported the Global Events Management team with planning and developing campus and promotional events. She holds a B.S. in marketing from UNCG and is currently working on her M.A. from High Point University in Strategic Communication – Public Relations. Through her coursework Candace has developed a Crisis Communication Plan on Quiantance-Weaver Restaurant & Hotels and a new/social media analysis on Biscuitville. Candace was High Point University's
Mover and Shaker
in February 2015. Candace currently serves on the board of Greensboro Beautiful and is a co-chair of the Marketing Committee. She also serves on the board of Big Brothers, Big Sisters.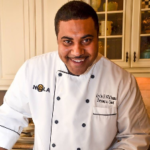 Chef Irvin J. Williams, Jr.
NOLA Catering
Born in the 7th Ward of New Orleans La Chef Irvin J Williams Jr served our country in the US Navy and is a Gulf war veteran. While Faith, Family and Flavor are what drives him, Chef Irvin is a comedic personality if you've ever seen one. His passion for the art of food runs deep through his veins and is detailedly expressed in his food. The creation of Nola Catering and Events was designed to educate, entertain as well as delight the palate of all clients. Experiencing different ethnic flavors abroad has enhanced Chef Williams skill set so that he is able to bring to his guests a five star experience for a economic price. In his words that is quoted at the end of his book "A chefs Journey " ....."either you have it or you don't " there's no middle ground doing what you love.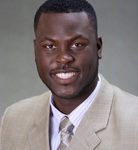 Bryan A. Wilson, MBA, PhD
Bryan A Wilson holds a PhD in Molecular Medicine and Translational Sciences from the Wake Forest School of Medicine and MBA from the Wake Forest School of Business in Winston Salem, North Carolina. Bryan's research utilizes innovative and patient oriented science techniques to explore how dysregulation of blood pressure, contributes to the development of cardiovascular disease and kidney injury at a biochemical/basic science level. As a nationally recognized science trainee, Bryan has presented his research at numerous national meetings and has won awards for his science excellence including the 2014 Endocrine Society's Future Leaders Advancing Research in Endocrinology Research award and the 2013 Intersociety Council for Pathology Information award. Bryan is originally from New Orleans, Louisiana and received his B.S. in Biological Sciences and Nutritional Sciences from Louisiana State University (LSU) in 2008. Upon graduating from LSU, he was awarded the first "LSU Distinguished Communicator Award/Certification" in Biological Sciences, demonstrating proficiency in written, spoken, visual, and technological communication in Biological/Nutritional Sciences. Aside from his laboratories studies, Bryan supplements his passion for research through the generation of science oriented media outlets. Bryan has held several science media positions. Some of these include serving as the official media blogger/representative for the American Society for Investigative Pathology (ASIP) since 2012, where his service earned him the inaugural 2014 ASIP Executive Award for Media Outreach. Additionally he has served as a media representative/blogger for the Endocrine Society and serves on their Minority Affairs Committee where he highlights the research and accomplishments of under-represented science/medical trainees, fellows and investigators. He has served as editor of the graduate newsletter at his institution and is editor-in-chief his own science media website titled "Science Reflections". As a science journalist, Bryan has compiled a series of science articles/reviews for a variety of science journals and magazines with a particular interest in writing articles on the history and importance of the work of early scientists, focusing on the contributions of African Americans. One of his most highly profiled reviews covered the life and contributions on Dr. Charles R. Drew, a story that inspired a dedicated front cover recognition from the American Red Cross Journal of Immunohematology. Bryan has career aspirations in business and science technology, to further develop and bridge communications barriers and gaps between the science community and public population. He believes that effective communication of the importance and need for novel technologies may improve both consumer acceptance and appreciation of novel technology, which may ultimately lead to an expansion in public interest and government support.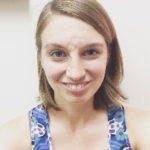 Anne Wittenberg
Anne Wittenberg (who goes by the nickname Annie) was born in Winston-Salem, North Carolina. Annie graduated with a Bachelor of Arts in Psychology from the University of North Carolina at Greensboro (UNCG) this past May. She could not be more thrilled to pursue her master's degree in the fall at UNCG in the Clinical Mental Health Counseling Track. Her most enjoyable and rewarding work experiences include teaching children with autism and peer-tutoring undergraduate students at the University Writing Center with a concentration in working with ESOL students. While not in class or working, you will find Annie cuddled up with her beloved puppy, soaking up sunshine with a cup of iced coffee in hand, or adding destinations to her travel bucket list. Annie is excited to become a part of the MBIB family!